Keep Your Marine Vehicle Spotless and Looking New

Keep Your Marine Vehicle Spotless and Looking New
Your Source for
Boat and Yacht Cleaning Solutions
Deckhand Marine Services provides thorough yacht cleaning so you need only relax and enjoy. There is no better feeling than placing your brand-new, glistening boat in the water for the first time. Based in Fort Lauderdale, Florida, we are known as the leading provider of boat detailing services.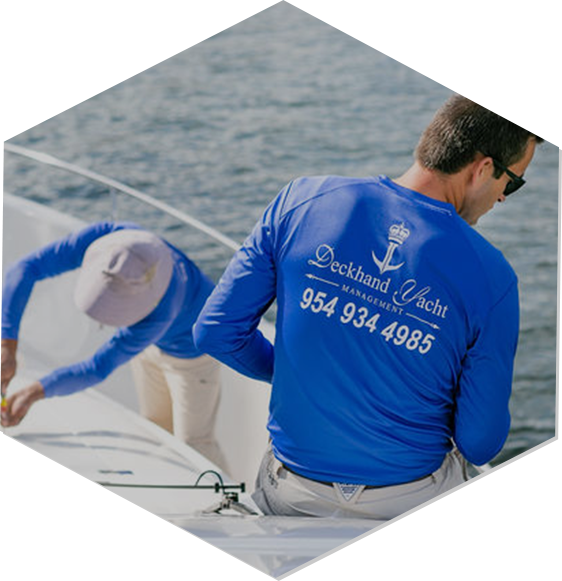 We provide full marine detailing solutions and leave you with that new boat feeling every time you set sail. Dedicated to going beyond expectations, we aim to give you pride in ownership of your boat and preserve your investment's condition and value. You can turn to us for the following services:
Teak Maintenance
Yacht Detailing
Interior Cleaning
Engine Room Cleaning
The majority of boat and yacht owners can't find the time to clean their boats consistently. Fortunately, our experienced boat detailing specialists can assist you in keeping your boat in prime condition. Standard boat cleaning is an unquestionable requirement to keep your vessel working accurately and safeguard its resale value. A newly waxed boat diminishes drag, saving money on fuel utilization.
We Work on All Types of Boats
The best possible cleaning and care of marine vehicles takes something other than fundamental auto detailing knowledge and skills. With many years of watercraft detailing experience, we have found the correct supplies and systems to make your marine detailing application as careful as could be expected under the circumstances. From yachts to boats, we have the skill to handle a wide range of vessels.
Serving Florida's Gold Coast, we understand that your boat is more than an investment—it's an important part of your boating life. That's why we take pride in our boat detailing services that keep your yacht looking clean. Your time is money. Let Deckhand Marine Services take the time to detail your yacht.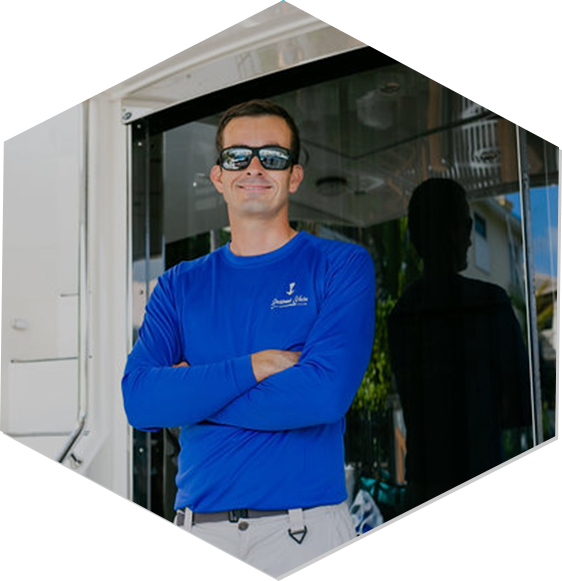 For additional information about our yacht cleaning services, reach out to us today. We look forward to hearing from you soon!